We are US Sport Aircraft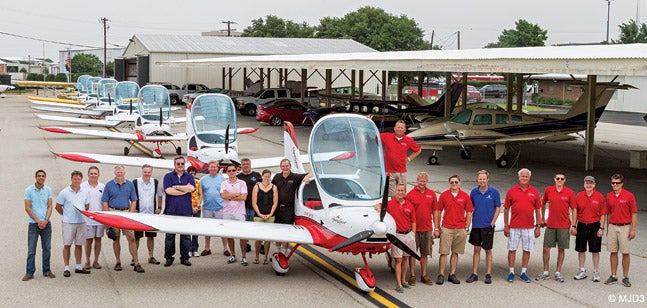 US Sport Aircraft provides a variety of aviation products and services. We offer full service flight training from Sport Pilot through Instructor and Airline Transport Pilot, and everything in between. Our flight training is offered under both Part 61 and as a certificate Part 141 program, so there is a program that will fit your goals and requirements. For more information on flight training, see our training web site at https://www.ussportflightacademy.com. We also offer full service rental of modern, well-equipped aircraft. Most feature the latest glass cockpits, ballistic recovery parachute systems, in-cockpit weather and traffic, and Air Conditioning!
US Sport Aircraft also offers aircraft maintenance on all general aviation aircraft from light sports through light twins. Our team of dedicated mechanics and engineers can help you keep your aircraft in top shape. For more information, see our service website at https://www.texasaircraftmaintenance.com.
We can also help you find the aircraft of your dreams! US Sport Aircraft is a dealer for several aircraft makes, as well as providing brokerage services for used aircraft of all types. We also maintain an inventory of outstanding aircraft that we have meticulously inspected and renovated inside and out. We can put you in an aircraft of your own, or help connect you with other like-minded pilots in a SportShares group ownership arrangement.
Come find out what all the buzz is about. US Sport Aircraft is located on the Addision Airport (KADS) in Addison, TX, near Dallas.
4700 Airport Parkway
Addison, Texas 75001
Email: info@ussportaircraft.com
Our phone number is 972.735.9099. Give us a call. Even if it's just to say "hi."